Sale!
Polo Tez Agarbatti 780 gm Charming incense sticks
General features of Polo Tez agarbatti
Net Quantity
780 gm
Length of the stick
9 inch white sticks
Burning Time
30-40 Minutes
Packing Type
Zipper Packaging
Fragrances
Charming Polo Aroma
Out of stock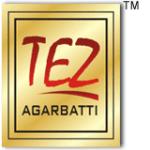 Description
Key Features of Polo Tez Agarbatti
Total 780 gm Natural Polo Incense Sticks (130 gm each in 6 Boxes)

Hand Made Sticks with Natural oils

Best suited for Special occasions, office Use or to Gift someone

Soothing Natural Room Freshener

Aroma last for hours even after use (under normal conditions).
Are you planning to Gift something unique to someone? Then, you are at the right place! Pick from an extensive range of Fragrances for your family and loved ones. "Gift of Forest" has got them in a variety of vibrant colors and fragrances, like this Tez Polo has Strong Aroma and Premium quality fragrance. Tez Polo has total 850 gm sticks. Best suited for special occasions, office use and as a Gift to someone. Fragrance Last for Hours even after use (under normal conditions). Use as a Precious Gift for your loved ones, gift a fragrance that becomes a memory to cherish.
Fresh saw dust is used to make polo agarbatti which is good for health. These products are being offered to the customers at affordable prices. We keep the health of the customer at the primary level, that is why we measure each incense stick slot on different test scales. Our store is located in Mumbai from where incense sticks are delivered all over India. The packaging of this product is tamper proof so that it can be delivered to the customer in the original form. We are offering such product on market leading prices to our esteemed clients.
Polo Tez Agarbatti brings you the most revered fragrance of the Middle East, a pure incense of one of the rarest resins of the world, Oudh. Polo Tez Incense Sticks have been crafted by combining pure balsamic secretions of the Agarwood trees with temple flowers and natural essential oils. Allow its divine aroma to bring you with positivity and healing.
Polo Tez Incense Sticks have a rich musky woody-nutty scent with deeply calming properties. The scent of Oudh is also widely known to cleanse the aura by warding off the negative energies.
Polo Tez Incense Sticks are enriched with spiritual and therapeutic properties. It is also widely used for meditation and aromatherapy.
These Incense sticks are safe and healthy and one of the best stress-relievers. These charcoal-free incense sticks have been hand-rolled by our women flower-cyclers with love and care.
Each box contains 40 Incense Sticks and a handmade wooden Incense holder. Each stick is 25.4 cm in length and comes with a long burning time of 30 – 40 minutes.
The elements of life make up the universe and everything in it, including the human body. Life is at peace when we live in accordance with the laws of nature. Seasons are natural rhythms of nature. While spring and summer spell fun and excitement, autumn and winter help us understand the importance of giving ourselves a break occasionally.
Let the fragrance of Polo Tez be your prayer companion to help keep you in tune with the rhythm of nature. Its distinctive fragrance invoking a sense of divine, this agarbatti is specially made to be used in traditional Indian prayers and rituals. Its delightful fragrance of the incense sticks make the entire surroundings soothing and relaxing.
Polo Tez is the rich aromatic sap that releases from the tropical Agarwood tree to heal itself. Born from a tree that originated in the Assam region of India, Oudh is now the most prized fragrance of the Middle East region and Southeast Asia. It is believed that the messenger of God himself held the traditional fumigation ceremony with Oudh. The resin has played a significant role in spiritual and religious ceremonies across cultures ever since. In the Middle East, men and women also burn Oudh wood chips to fragrance their clothes so that the lasting scent will permeate the whole garment.
Today, Oudh is also widely used in aromatherapy. Enriched with woody and balsamic notes with a hint of sweetness, Oudh is celebrated for its properties to bring calmness in the nervous system and cultivate focus and alertness. It is also known to be highly effective for meditation, enlightenment, and bringing deep tranquility.
Polo Tez Incense Sticks have been crafted by combining pure balsamic secretions of the Agarwood trees with temple flowers and natural essential oils. Unlike the synthetic incense commonly available in the market, aromatic Incense is 100% natural and charcoal free. At Jain products, we take pride in making 100% eco-friendly, pure, and natural incense sticks.
Brand
Tez Agarbatti
JP Agarbatti Incense Stick Manufacture was established in the year 2004 at Ratlam in Madhya Pradesh, Mr. Rajmal Selot, the Chairman of the organization has given a distinct edge to the company with his innovative skills. Under his talented management, company has achieved specialty in the manufacturing of Tez Agarbatti, Arrow Incense Stick, Incense Stick, Legend Incense Stick, Tez incense Agarbatti Classic, incense Agarbatti sticks, Gurukripa Flora Agarbatti, Agarbatti Incense Sticks, Bal Krishna Agarbatti, Agarbatti Incense Stick, Bhakti Vandan Agarbatti, Mix Series of Agarbatti etc. At present, we are well known as one of the overriding Incense Stick Manufacture Ratlam and suppliers based in India. Our Agarbatti are Known for their pleasant fragrance, non toxicity nature, less smoke release and for many other unique features, the range of our fragrant incense Agarbatti stick are broadly used in house, holy place, aromatherapy centers and in many other places for mask smell and create a peaceful environment.