Sale!
Riya Sambrani Dhoop cups 144 Mini pieces Best Loban
General
Burning Time
 30 Minutes
Packing Type
 Pack of 12
Fragrances
 Resin, Benzoin
Length
 2.54 cm
Type
 Sambrani
Number of Items
 144 Nos
Embrace positivity and good health in your surroundings with organic Sambrani cups handmade by recycling sacred flowers collected from temples.
9 in stock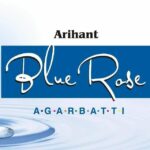 Description
Features of Riya Sambrani Dhoop cups
Riya Sambrani Dhoop cups or Mini Loban Cup is known to emit the best fragrance when burnt with coal. Cup Sambrani comes with a fiber burner plate to place the Sambrani Cup while burning it. The cup is made up of coal along with other good quality ingredients. The sambrani granules are kept inside this cup so that the combination of these two emit a pleasant aroma when it lights up.
The finest energy purifier of atmosphere, Sambrani with all its purity and sanctity has been captured in the form of Mini Cup Sambrani, a unique offering by Riya Sambrani Dhoop cups.
Each cup has a burning time of 30 minutes.
Riya Sambrani Dhoop cups brings home the divine properties of this unique and ancient aromatic substance in easy-to-use pretty little cups resembling a mini-havan cone. One of the best gifts of nature, Sambrani has a distinct, peaceful and balsamic fragrance. When burnt on a charcoal piece, it emits an amazingly positive, vibrant and alluring aroma that cleanses the air and energy in the surroundings.
Riya Sambrani Dhoop cups has an exquisite soothing and lasting aroma. The dhoop cups are one of the oldest ancient Indian incense practices. It is made with natural ingredients. It destroys negative energy and purifies the atmosphere upon burning the Sambrani Cup. Burning this dhoop is also a symbol of worshipping God and a symbol of peace and freshness.
Benefits of Riya Sambrani Dhoop cups
1. Burning an incense cup creates a fresh environment.
2. Made using all-natural ingredients.
3. It is easy to use.
4. Creates a delightful atmosphere that will bring peace and joy.
The Premium Riya Sambrani Dhoop cups is an exquisite puja product from the House of Arihant Agarbathi. This ready-to-use charcoal cup encapsulates the purest Sambrani ingredients – benzoin, sandalwood, rare natural herbs, resins and expensive inner crystals.
The unique formulation of the herbs lifts the benzoin and lends the feel of a 'celestial garden'. Made for a traditional Sambrani experience in today's fast times. It is easy-to-use and the fragrance lasts long, keeping the ambience fresh and energized. It contains 12 sambrani cups and 1 sambrani cup holder. Riya Sambrani Dhoop cups can be used in our daily puja rituals and special occasions
By lighting these sacred sambrani, energize your home and workplace, induce a sense of tranquility and experience a happiness that is beyond explanation! Just like bathing in the sacred pond "Riya", is said to cleanse and purify a person, the fragrance of Riya Sambrani enhances spirituality creating an ambience of purity, positive energy and tranquility in your surroundings.
Riya Sambrani Dhoop cups a beautiful amalgamation of resin along with herbs and natural oils that are blended together to give a fragrance that is so pure and divine. Sambrani is known for its distinct balsamic fragrance. The fumes blend with the air and infuse the surroundings with an amazingly alluring aroma that cleanses the air and energy in the surroundings.
Directions for Using Riya Sambrani Dhoop cups
Place incense away from flammable materials on a fire proof and heat resistance surface/incense burner.
Light the coated end in case of incense stick/agarbathi or the top in case of cone or sambrani, allow flame to catch; gently blow out the flame.
In case of wet dhoop, take the required quantity in hand and knead it well and make it into the shape of a cone before lighting the tip of the cone.
Caution
Keep the burning Incense away from inflammable material, on a fireproof and heat resistant Surface. Do not ingest and keep out of reach of pets. Use with care in a well ventilated space.
Brand