Confidence Agarbatti 600 gm Charming Incense sticks
₹420.00
| | |
| --- | --- |
| CONTENT | Pack of 6 | Around 500 Incense Sticks | 600 grams | Burn Time: 40-45 minutes / stick. |
| DESCRIPTION | 96% Organic Material | Non-Toxic | Chemical Free | Organic Masala Incense. |
| INGREDIENTS | Natural Frankincense Resin, Activated Carbon, Organic Sugarcane Water, Bark Joss Powder, Wood Powder, Organic Camphor & Essential Oils. |
| OLFACTORY NOTE | Delve into the Indian tradition of burning Confidence incense – it helps in clearing the mind, heightens the awareness of self during meditation, and creates an aura of positive energy. |
Out of stock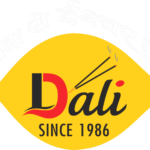 Description
Key Features of Dali Confidence Agarbatti
Pack of 6 Total 600 gm.
Premium fragrance.
Wholesale pack sufficient for couple of months.
Good for daily home and office use.
Dali Confidence Premium Agarbatti is a leading manufacturer in Incense industry. It is known for producing quality. products with strong fragrance.
Its fragrance is natural room freshener and helps in creating soothing ambience.
Easy to use pack with its traditional design.
Burning time: Around 30-40 minutes per sticks.
Does not produces much smoke.
A 'masala' or mixture of 100% natural aromatic botanicals (no charcoal) are rolled into natural bamboo sticks as compared to 'dip incense' in which sticks of charcoal are dipped into synthetic fragrance or essential oils. Infused with the abundance of nature these aromatic ingredients combine to produce a smooth, slow-burning dhoop sticks.
The result is a fresh and fragrant breath of conscious bliss. Hand rolled natural bamboo sticks into a masala (spice mix) containing Aromatic Herbs in a proprietary base of Jeegat (natural bark) and other aromatic floral extracts resins and essential oils.
Our classic Ayurvedic incense do not contain synthetic fragrances, glue, toxic fillers or burners, charcoal or dung. We not use apply the dipping technique, thus creating non-toxic incense sticks, suitable for indoor use. Suitable for indoor use, safe for children, elderly and pets.
To light the Dali Confidence Agarbatti Premium Incense sticks:- 
Place the stick with the non-coated end on a heat-resistant surface, such as a trivet or ceramic tile.
Hold a lit match or a lighter flame to the coated end of the incense for ten seconds or more till it lights.
Blow out the incense flame and let it begin to smolder.
The incense stick will smoke light gray to white in color.
Never leave burning incense unattended.
When done, you can use the ash as combust for your plants.
All Dali Agarbatti (incense) sticks are handcrafted from recycled flowers sourced from worship places and dipped in natural essential oils. The items are curated with bunches of love, faith and 100% organic material. Nothing from the brand contains charcoal and are safe and toxic free.
Not just that, our incense products have been concocted so that the items are safe for everyone around. Supplanting charcoal with the bloom squander goes about as potential waste administration answer for the blossom squander, it is more vitality productive and creates lesser carbon emanations. It is also commonly used for Aromatherapy, Home Fragrance and Meditation.
A premium offering by Dali Confidence Agarbatti Natural Incense (Masala Agarbatti) is a blend of all-natural, sweet and woody scents. This regal fragrance evokes the splendor of a bygone era. The aroma sets the imagination of Middle Eastern poets and Sufi mystics aflame. Bring home this rich and dark incense that weaves magic of timeless fragrances from the past.
It has been around for centuries since the ancient times of the Sanskrit, Torah, Gospel and the Muslim scriptures. Priced above rubies, this precious gift of nature has been alluring the world with its captivating fragrance and also appreciated for numerous benefits.
Direction for Use
Place incense stick/agarbatti away from flammable materials on a fire proof and heat resistance surface/incense burner.
Light the coated end of incense stick/agarbatti, allow flame to catch; gently blow out the flame.
Caution
Never leave burning incense unattended.
Keep out of the reach of children.
Incense is not edible.
Use agarbatti/incense sticks with care and in a well ventilated area.
Brand