Sale!
Kesar Chandan Agarbatti Red color 780 gm incense sticks
₹420.00
1. Length = 8 inch
2. Color = Red
3. Material = Natural floral extracts
4. Type = Machine rolled
5. Premium Masala agarbatti
6. Burning time = 50-60 mins
7. Weight = 130 x 6= 780 gm
8. Pack of 6 units
9. Shipping Free
10. Long Lasting Fragrance
5 in stock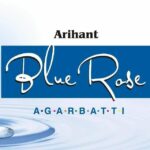 Description
Kesar Chandan is the product of Arihant Incense Countrywide Company, which is also the manufacturer for the wide range of Premium agarbatti and Dhoop Sticks in India.
Brand
Blue Rose
Premium Scented Masala Agarbatti from Arihant Incense Countrywide Co. based in Bangalore. It is known for manufacturing export quality agarbatti, dhoop sticks and Dhoop Cups. Specialized in flora or masala incense sticks.