Sale!
Perfume Hub Agarbatti Flourish Fragrance sticks pack of 6
Product Features of Perfume Hub Agarbatti
| | |
| --- | --- |
| Material | Machine Rolled Masala sticks |
| Burning Time | 30 min |
| Composition | Premix on base sticks and essential oils |
| Quantity | Total 780 gm in pack of 6 |
| Fragrance Type | Standard Earthy aroma |
| Country of Origin | India |
2 in stock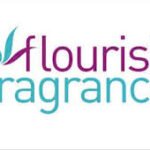 Description
Product Specification of Perfume Hub Agarbatti
| | |
| --- | --- |
| Brand | Flourish Fragrance |
| Stick Length | 8 Inch |
| Packaging Size | 130 gm in each pack |
| Usage/Application | Sufficient of couple of months |
| Packaging Type | Zipper pack |
| Model | Perfume Hub |
How to Use
Hold the Perfume Hub Agarbatti at the uncovered end of the stick and light the other end using a matchstick

Hold the flame for sometime until the stick ignites

If you see a glowing amber, then the incense stick is burning properly. If you do not see anything, and the tip looks ashy, then you will need to relight the stick.

If the agarbatti is still burning even after seeing the amber then gently blow out the flame

Keep the burning stick away from flammable materials
Fragrance forms a lasting impression in our mind. They play into our brain and influence our memories, which in turn affects our behaviour and emotional health. They play an important role in helping us understand the world and interpret various activities of the world. The fragrance of Perfume Hub  Agarbatti is delicious, bright, pleasant and uplifting.
Light Perfume Hub Agarbatti and enjoy the crisp, tart and delicious notes of Perfume Hub Agarbatti that evokes a feeling of being by a calm beach with rhythmic waves on a nice sunny day.
Flourish Fragrance Agarbatti – 130 gm Sticks
Flourish Fragrance – traditional fragrance with natural ingredients for your daily puja. Create traditional atmosphere of puja with fragrances made from auspicious ingredients which are part of puja samagri. Start your day with Flourish Fragrance Perfume Hub Agarbatti. Premium Quality Agarbatti.
Flourish Fragrance Perfume Hub Agarbatti sticks has used superior quality ingredients to bring to you the authentic smell of earth. The sweet floral aroma will evoke memories of the divine ceremonies
We use the purest ingredients and raw materials to give you superior quality incense sticks. All the incense sticks manufactured goes through a rigorous quality check to ensure every incense stick burns uninterrupted. Our products are made with the highest global quality standards with user-friendly packaging. 
Flourish Fragrance Perfume Hub Incense Sticks is used for healing, as well as for spiritual rituals. It helps to maintain a state of enlightenment, and also clears negative energy.
Flourish Fragrance Perfume Hub Incense Sticks are prepared at our hygienic facility using best quality burning herb extracts, natural fragrance oils. Spread Sacred Natural sandal fragrance to your home, temple, office or special space, this Incense sticks are considered to have a great influence on cleansing and unblocking the human body energy centers/meridians. It is wonderful for cleansing, whether you wish to clear a room or simply for cleansing your aura.
Perfume Hub Incense is the simplest, purest and economical way to make your living space fragrant. Incense is widely described in ancient Sanskrit scriptures and has been credited for pleasing the gods.
Type: Masala incense
Length: 8 inches
Burning Time: 30 to 40 minutes
Why Incense From Flourish Fragrance
Our Incense sticks are crafted using a blend of the ancient Vedic recipes and modern techniques. We use the finest botanical ingredients- herbs, gums, resins, rare spices, natural powders and blend with premium Natural Products & essential oils. The purity of these natural ingredients ensures a rich captivating aroma when burnt.
We make incense for prayer and meditation times, the beautiful fragrance creates such an ambiance that your prayer reaches the divine and is completed. They create the spiritual fragrance of a Temple in your house altar.
Since Vedic times, people in India have used incense at auspicious occasions, religious festivals and social celebrations to please the divine and uplift the senses. They are widely used in Ashrams, Church, Mosques, Temples, Gurudwara, Yoga meditation classes, Spas, etc.
We are the leading manufacturers and exporters of incense sticks from India and can ship containers. We have our own manufacturing unit. Please email us care.gof@gmail.com for bulk requirements in temples, wholesale/retail shops.
Brand
Flourish Fragrance
Established in the year 2007, we "Flourish Fragrance" are a prominent firm that is engaged in manufacturing a wide range of Premium Incense Stick, Premium Agarbatti Stick and Premium Dhoop Stick. Located in Ahmedabad (Gujarat, India), we are a Sole Proprietorship firm and manufacture the offered products as per the set industry norms. Our valued clients can avail these products from us at reasonable rates.