Sale!
Pineapple agarbatti Fruit fragrance 780 gm best selling
Product Features of Arihant Pineapple Agarbatti
| | |
| --- | --- |
| Material | Machine Rolled Masala sticks |
| Burning Time | 30 -40 min |
| Composition | Premix on base sticks and essential oils |
| Quantity | Total 780 gm in pack of 6 |
| Fragrance Type | Standard Earthy aroma |
| Country of Origin | India |
10 in stock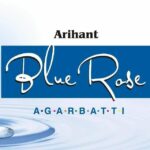 Description
Description of Pineapple agarbatti
Pineapple agarbatti perfume forms a lasting impression in our mind. They play into our brain and influence our memories, which in turn affects our behavior and emotional health. They play an important role in helping us understand the world and interpret various activities of the world. The fragrance of this agarbathi is delicious, bright, pleasant and uplifting.
Purpose of using this agarbatti
Lit this incense stick and enjoy the crisp, tart and delicious notes of pineapple that evokes a feeling of being by a calm beach with rhythmic waves on a nice sunny day.
Get long Lasting Fragrance- Pineapple aroma Brings You The Most Soothing And Refreshing Fragrance Sticks that are ideal for your home And Workplace.

The package contains incense sticks pack of 6 with approx. 130 gm Sticks In Each Box, Made Of Natural Products

Whether You Are Using Them For Meditation Or Spiritual Purpose Or Just For Relaxing, These Will Lift Up Your Mood Within A Few Seconds, And Create An Amazing Atmosphere All Around.

Easy To Use And Suitable For Everyone, These Incense Sticks Worth Your Time And Money

You can also gift it to your dear ones on a special occasion to make them feel special and love.
Pine fruit fragrance has used superior quality ingredients to bring to you the authentic smell of this incense sticks that makes you feel better. The fragrance is a fresh and fruity note. Deliciously Sweet aroma which makes it one of the best agarbatti in India.
Also used with this Product- Riddhi Siddhi Sukkhad agarbatti 780 gm sandal Incense Sticks
Raw materials used during manufacturing are of high quality obtained from dependable vendors of the industry.
As a reputed exporter of these incense, we ensure these are manufactured in accordance with international quality standards
    We used latest technology and tools in manufacturing
    Our products are eco friendly and produce very less fumes
    Known for their rejuvenating fragrance and have long lasting effect
    We are known to provide timely delivery and are available at pocket friendly prices
About this incense sticks
★ Pineapple are natural agarbatti which provides relaxation of Mind by its natural Fragrance
★ Long Lasting Aroma- These Assure Endless Aroma That Can Wow The People Around In Your Room. It Creates Pleasant and Refreshing Aura That Boosts Confidence.
★ The scent of agarbatti fills positive and natural energy
★ This contain 6 packet of natural fruit flavored agarbatti stick for pooja.
Hand-crafted agarbatti that are organically made, Arihant pineapple flavor sticks are eco-friendly that comes along with a long-lasting fragrance. The mesmerizing aroma of this can wow the people around in your area, bringing in a pleasant and refreshing vibe, essential for boosting your confidence.
The products are all hand-made, specifically carved to bring peace in your life while enjoying the mesmerizing fragrance of the same. Moreover, choosing our products will irrefutably guarantee satisfaction and excellence.
Since the beginning of time incense has played a significant role in the human existence. The exact origin of incense cannot be traced but ancient writings provide insight into how religions and cultures of old used the aroma of burning herbs, flowers, tree leaves and other natural sources in their spiritual practices.
Incense relics that are thousands of years old have actually been found all over the world. So, it can be believed that incense has been a part of many different cultures for a very long time.
These agarbatti have long symbolized success and are believed to bring luck and money to the home and family. The fruit traditionally symbolizes "welcome" and hospitality, as well as friendship, generosity, and other forms of social warmth and graciousness.
When we came to know about the various qualities of fruit fragrance, Arihant decided to convert these sticks and spread this wonderful fragrance to all homes. After a lot of R&D, Arihant has introduced 'Fresh fruit incense' in its Luxury Segment. Luxury is a range of premium charcoal free incense sticks.
When it comes to fruity and tropical aromas, this scent is a must have. The exotic aroma of Fresh fruity smells wonderful and sweet. Its intense and relaxing fragrance puts you in the mood for summer and emits happiness and fun. This helps regain one's inner balance. Also, this aromatic fragrance stimulates your mind, body & senses.
Additional information
| | |
| --- | --- |
| Weight | 0.9 g |
| Dimensions | 20 × 20 × 10 cm |
Brand