Sale!
Bharat Vasi Agarbatti 770 gm Special incense sticks
General specifications of Bharat Vasi Agarbatti
Length of the stick
22.86 cm
Type of bathi
Scented Bathi
Burning Time
40 Minutes
Packing Type
Resealable Zipper Pack
Fragrances
Floral
9 in stock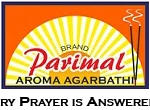 Description
Key Features of Bharat Vasi Incense Sticks
Bharat Vasi is one of oldest incense stick brand in India and loved by masses

In the Box- Pack of 7 units

Each unit consists of 110 gm sticks

Its unique mesmerizing fragrance would remain for hours in your room.

Pack of Aroma Incense Sticks
Possesses a blend of flowers and well balanced notes
Amazing fragrance
Fragrances: These incense sticks have long lasting fragrance which will create an encouraging and fruity environment. This premium Incense Sticks are majorly used in Temples, Hawans, Home and Offices at the time of prayer to the god. After Burning this incense sticks, you will have the mesmerizing aroma of Bharat vasi.
This sticks burn for long periods and offers best Super fragrance, therefore, premium Agarbatti Sticks are widely demanded everywhere. Ideally we suggest using 2 sticks at a time for best of the class fragrance of this Premium Incense Sticks.
The sparkling fragrance of Bharat Vasi possesses a blend of flowers and well balanced notes which makes it India's most loved incense, truly The Fragrance of India.
HISTORY: Launched during 1994 at Kolkata. This Incense Captured the consumers love & became one of India's most sold & loved Incense in a very short span of time.
FRAGRANCE DESCRIPTION  : This sparkling fragrance possesses a blend of flowers and well balanced notes which makes it India's most loved Incense, truly The Fragrance of India.
Incense Sticks is an amalgamation of Sandal, Rose, and Jasmine, blending the three fragrances of Sandalwood, Rose, and Jasmine. Individually known for and used for its calming effects, this new combination packs in the right balance of all three fragrances. Sandalwood is soothing on the senses while Rose helps in instilling peace and Jasmine uplifts the mood. This blend is ideal for worship rituals, meditation, and creating a calm ambiance.
The golden warmth of this is magically encapsulated in this pack of Agarbathi just for you. Lose yourself to its subtle, captivating power.
The sweet, resinous and woody aroma of these Agarbathi lingers all day to keep your surroundings fresh and fragrant. Always considered as an unattainable exotic luxury from the past, it has an evocative, mysterious quality that makes it one of the most precious and desirable fragrances in the world.
Scented Bathi with an oriental-floral fragrance. Creating from a unique blend of musk and rose with woody undertones. Rhythm Orient infuses your living space with a soft mystic aura. Perfect for evening prayers and yoga.
Benefits of Bharat Vasi Agarbatti
1. Burning incense sticks creates a fresh environment.
2. Made using all-natural ingredients.
3. It is easy to use.
4. Creates a delightful atmosphere that will bring peace and joy.
How to Use Parimal agarbatti
1. Light the end of the incense stick with the use of a match or lighter.
2. Hold the flame to the stick until the stick ignites.
3. Gently extinguish the flame by blowing or fanning.
4. The incense stick should glow red and give off a delicate fragrant smoke indicating that it is slowly burning.
This unique, hand-rolled incense captures the mesmerizing scent of Jasmine and Rose with strong notes of Sandal and Amber. Ideal for Prayer & Special Occasions. Prayer Sticks have been brilliantly packaged to accentuate the beauty of this ancient art.
Barata vasi Agarbathi brings to you a melodious fusion of Jasmine and Rose. This fragrance is sure to surround you with brightness and warmth throughout your day.
The grandeur of royalty, the regal splendor and a cheerful festive fervor, has been captured in this elegant pack of Dasara Agarbatti for you. A divine and soothing fragrance of pure, timeless sandalwood from Cycle Pure Agarbathies, that exudes mysticism and a spectacular rosewood-style packaging that adds to the charm and glory of this majestic experience.
Brand
Parimal Agarbatti
Parimal Mandir is a family business based in India- Bangalore. It humbly began as "Gandhi Flour Mills & Perfumery Works" in 1942 founded by Late Sunku Gundaiah Setty who s vision was cater to all the corners of the country by offering his customers superior quality products with brand value in unconventional packaging. Upholding these very values today Parimal is an industry-leading manufacturer of high quality incense with its presence across 45 countries worldwide.