Guggal Dhoop Cups Total 60 Best Guggul Cup
₹400.00
General
Burning Time
30 Minutes
Packing Type
Square Packet
Fragrances
Resin, Benzoin
Pack of 5 x 12
Total 60 Cups
One of the best gifts of nature, Guggul has a distinct, peaceful and balsamic fragrance. When burnt on a charcoal piece, it emits an amazingly positive, vibrant and alluring aroma that cleanses the air and energy in the surroundings.
9 in stock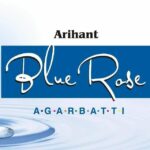 Description
Key Features of Arihant Guggal dhoop cups or Guggul cups
Total 60 cups of pure natural Guggal
A metal stands
Good for Daily Household and office use
Economic Pack
Hand made Guggal cups
If you love air Purifying Aroma of Guggul or Guggal then you have come across one of the best product. "GIFT OF FOREST" presents Arihant's Natural Pure Cups of Guggul, it contains Pure Guggal which will fill your home with Fresh Aroma.
The finest energy purifier of atmosphere, Guggul with all its purity and sanctity has been captured in the form of Naivedya Cup Guggul, a unique offering by Arihant Incense Countrywide Co..
Guggal as you have never experienced it. It is a resin of a tree extracted by making an incision on the stem. It is used in traditional vedic purification of home as well as workplace. Easy to carry anywhere while burning in metal stand. Best suited for worship and religious gathering.
How to use Dhoop Cups: As described in fifth picture of the product.
(1) Take out a cup from the box.
(2) Pour out the Guggal Guggul resin powder from the cup.
(3) Tilt the cup and lit it from any side by using match stick or candle.
(4) Cups will start burning. It must be placed on a mettalic or earthen base. A mettalic stand comes with each box which can be used for this purpose or you can also use designer dhoop burners which are available in market.
(5) Now the Guggal Guggul resin powder which was taken out in step 2 should be carefully put back into the burning cup
(6) You are set to begin your worship with this Guggal dhoop cup. Remember to open windows of your room while using dhoops so as to maintain inflow of fresh air and outflow of mal air.
Arihant pure natural Guggal dhoop Cups are use along with Incense Sticks. Dhoop Cups is as similar as incense Sticks; they are made of charcoal and filled with Guggal or Gugal resin. Dhoop cups are present in different aromatic fragrances.
During Navratri and Diwali season people use dhoop cups for lighting before the goddess Saraswati, Laxmi and Durga. Guggul Dhoop cups produce fragrance which gives peace of mind, you feel the body relax. The different fragrance of dhoop cups keeps the mind fresh and active. People use dhoop cups in many ways for making the room smell fresh; in office also dhoop cups are used to bring prosperity.
Burning of Guggal Dhoop cups or Guggul cups has unrevealing advantages:
Helps in meditation: while meditation the benefits of dhoop cups is long and clear to eliminates stress when used in open spaces.
Create Positive environment: There are certain types of Dhoop cups which removes the negative energy and negative thoughts. They have unique mark or scent to purify air and soul. The smoke generated by some dhoop cups has clean and pure scents which purify the whole environment positively.
Reduce stress – The aromas of incense purify the mind with its beautiful nature fragrances, it has soothing power that helps to reduce the stress and tensions. Many Dhoop cups slow down the blood pressures and heart rate, and also been used in muscular relaxations.
One of the best gifts of nature – Guggul, is known for its distinct, peaceful and balsamic fragrance. Arihant Guggul Cup brings home the divine properties of this unique and ancient aromatic substance in easy-to-use pretty little cups resembling a mini-havan cone.
The ingredients are ethically and sustainably sourced. The entire Carbon footprint during the manufacture of our products is offset as we are a certified Zero Carbon Manufacturer. The product contains 12 Guggal cups and 1 Guggul cup holder.
It is a modest attempt by Gift of Forest to responsibly utilize religious offerings while striving to keep the environment safe. We hope you will cherish and enjoy it as much as we did while creating it.
Brand