Sale!
Swarna Shringar Agarbatti 780 gm amazing Incense sticks
General features of Swarna Shringar Agarbatti
Length of the stick
22.86 cm
Type of bathi
Base Bathi
Burning Time
40 Minutes
Packing Type
Rectangular Packet
Fragrances
Rose, Perfumic, Jasmine, Bouquet
30 in stock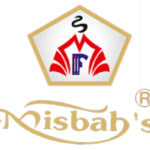 Description
Highlights of Swarna Shringar Agarbatti
Weight- 780 gms

Quantity- Around 600 sticks

Color- Black

Length- 8 inches

Fragrance- Classic Swarna Shringar

Sufficient for couple of months

Burning time: 30-40 min
So why is Swarna Shringar Agarbatti So Significant in Hinduism.  
1. The smoke that rises from the burning of Agarbatti is said to carry the prayers of devotees up to the Gods in heaven.
2. The beautiful and divine smell of an Agarbatti lifts the spirit of the devotees and clears their minds off ill thoughts.
3. The lighting of this holy stick also signifies reverence to the Panch Bhutas which are Earth, Water, Fire, Water and Space which are essential for human life.
4. The scent of the incense is also associated with the Prithvi (the Earth) which represents the Muldahar Chakra.
5. From a scientific point of view, the incense fumes drive away mosquitoes and other insects which appear during the evening.
6. Incense sticks are used in other cultures besides Hinduism, like the Chinese, Tibetian and Japanese cultures.
A majority of people take incense stick as merely an air freshener but along with that, it also has oodles of latent uses. Let's highlight top 5 uses of Incense Sticks below.
1. Releasing Emotions: Life is about feeling good. Thanks to the incense sticks manufacturers for understanding this fact well and offering us with the fragrance that helps us calm down our anxiety and offering peace of mind.
2. To Inspire yourself : There are certain flavors of incense sticks such as lavender, sandalwood, etc. that inspire writers, singers, and other artists to execute their art form perfectly.
3. Stimulating Creativity: A pleasing aroma allows the creativity to flow freely and therefore, people prefer Agarbattis when they are plunged into something creative.
4. To rejuvenate your routine: An enthralling aroma could help break the monotony of the routine. Incense sticks are preferred rather than room freshener by people who retire for the day.
5. Purify the ambiance: Since ancient times, perfumes are in use to purify the ambiance and spread positive energy. Similarly, Incense sticks and Incense cones indulge the sense of smell that removes foul odour and bad elements in the surroundings. Agarbatti elevate positive energy by removing harmful elements from your room.
Inspired by the spiritual connection and divine aroma, the Queen of Fragrances – aptly named as Misbah Swarna Shringar Agarbatti, is an intricately entwined opulent blend of three most sought after varieties of Jasmine – Mogra, Juhi and Chameli.
A signature fragrance from Misbah, that evokes a fascinating aura, was originally created by the founder in 1958. While retaining its classical touch Swarna Shringar has evolved as contemporary fragrance blending the strong scents of jasmine with a touch of eternal rose.
Swarna Shringar Incense Sticks is typically used prior to getting into festive rituals in India to ensure that the home or office is cleansed of all negativity. Using Swarna Shringar incense sticks after prior to any ritual usually helps imbibe a positive environment with greater ease.
Equipped with natural extracts, these incense sticks have very persistent fragrance. These incense sticks based on natural herbs can be used by simply lighting them and placing them in safe zones.
Fragrant homes & offices with this sacred herb aids concentration
The fragrance lingers much after the incense has actually been lit. Thus keeping the home or office smelling positive and good for hours together. Regular usage helps maintain concentration. This brown incense stick pack uses a traditional grandmother's recipe for fragrant homes and is popular among modern homemakers for house or office cleansing before festivities.
Two in one benefits from a single fragrant pack of Swarna Shringar incense
Refreshing Aroma: Fights bad odour and is a traditional fragrance for home, outdoors and office.

Ideal for Gifting: Makes for a good gifting choice for close friends and family when combined with a complimentary item.

Adjust fragrance intensity: Light up more less incense sticks depending on the fragrance intensity you desire.
Brand
Misbah Fragrance
Misbah Fragrance is premier manufacturer , exporter of high quality incense sticks with a vision to be known as the company in terms of quality fragrance products . Let us take you an a soul stirring journey to "Discover the World of Fragrance".We have experience in the field of agarbathies and it's raw material manufacturing for more than three and a half decades. The company has maintained equilibrium in using natural materials like attars, resonoids, herbs, perfumes, natural oils with synthetics and chemicals and then it supports it's quality of standards by ensuring the base stick itself contains the specified perfume.The company authentically presents the mystic aroma sticks to the market through attractive, superior and pleasing packaging.