Mysore Palace Agarbatti 720 gm Charming Incense sticks
₹420.00
General features of Mysore Palace agarbatti
Length of the stick
 8 Inch
Type of bathi
 Base Bathi
Burning Time
 40 Minutes
Packing Type
 Rectangular Packet
Fragrances
 Sandalwood
6 in stock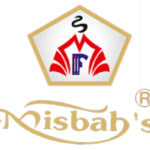 Description
Highlights of Misbah's Mysore Palace Agarbatti 
Weight- 720 gms

Quantity- Around 600 sticks

Color- Blue

Length- 8 inches

Fragrance- Rose

Burn time: 30-35 minutes.
A 'masala' or mixture of 100% natural aromatic botanicals (no charcoal) are rolled into natural bamboo sticks as compared to 'dip incense' in which sticks of charcoal are dipped into synthetic fragrance or essential oils.
Infused with the abundance of nature these aromatic ingredients combine to produce a smooth, slow-burning incense.
The result is a fresh and fragrant breath of conscious bliss.
Hand rolled natural bamboo sticks into a masala (spice mix) containing Sandalwood (Santalum album) in a propreitary base of Jeegat (natural bark) and other aromatic herbs, resins and essential oils.
Our classic Ayurvedic incense do not contain synthetic fragrances, glue, toxic fillers or burners, charcoal or dung.
Misbah Fragrance, the premier manufacturer brings the handmade incense sticks crafted out of exotic ingredients including medicinal aromatic herbs and fragrance oils extracted from flowers with rich aroma.
Mysore agarbatti is a mixture of attars, resonoids, herbs, perfumes, natural oils with synthetics and chemicals are blended in right proportions to feel the magic of fragrance for all their daily & other requirements like ceremonies, traditions, Meditation, Yoga, healing, Relaxation, celebration.
Shop now Misbah Fragrance innovative Incense Sticks online at an attractive Price and feel the Combination of Divinity Bliss, Peace and Joy!
To light the Mysore Palace incense Sticks:
Place the stick with the non-coated end on a heat-resistant surface, such as a trivet or ceramic tile.

Hold a lit match or a lighter flame to the coated end of the incense for ten seconds or more till it lights.

Blow out the incense flame and let it begin to smolder.

The incense stick will smoke light gray to white in color.

Never leave burning incense unattended.

When done, you can use the ash as combust for your plants.
About Mysore Palace agarbatti
Premium Hand Crafted Mysore Agarbatti, "The Divine 16 Secrets of Fragrances" treasured by the worshipers of oldest Civilizations of the world, Perfected By our master perfumers.

Blend of Pure Floral / Wood / Spices / Herbs – Essential Oils. All derived 100% from nature and meticulously put together by natural process.

Burns for almost an hour (3 times more than others – Our Brand speciality).

Fragrance sticks when exposed to air, aroma is enhanced even more – another feature that distinguishes the brand from the ordinary sticks, which loose fragrance on exposure to air.

So, let these magical fragrance sticks enrapture you in a world of Peace and Harmony.
Misbah Fragrance Presents Mysore Sandalwood Incense Sticks
Also known as mysore agarbatti, it has a healing aroma. Reap the pure sandalwood incense sticks benefits which have aphrodisiac properties and helps instill feelings of peace, happiness, and confidence. Our sandalwood incense sticks will bring joy to you and your loved ones.
Sandalwood natural incense sticks have been used since ancient times. This fragrance has a perfectly balanced natural aroma.
Widely used in Indian homes, best sandalwood incense sticks are an important remedy that have antidepressant properties.
Sandalwood natural incense sticks are crafted with organic ingredients and dipped in natural essential oils. These incense sticks are natural air purifiers that will keep your mood happy and mind calm.
Sandalwood incense sticks are safe to breathe and have calming therapeutic properties. These luxury incense sticks are commonly used for home fragrance to calm the inner self.
Natural air freshener for rooms and other interior spaces, mysore sandalwood incense sticks are perfect for aromatherapy, meditation and yoga sessions.
Take a minute by lighting sandalwood incense sticks to relieve stress and anxiety and start your day on a positive note.
Brand
Misbah Fragrance
Misbah Fragrance is premier manufacturer , exporter of high quality incense sticks with a vision to be known as the company in terms of quality fragrance products . Let us take you an a soul stirring journey to "Discover the World of Fragrance".We have experience in the field of agarbathies and it's raw material manufacturing for more than three and a half decades. The company has maintained equilibrium in using natural materials like attars, resonoids, herbs, perfumes, natural oils with synthetics and chemicals and then it supports it's quality of standards by ensuring the base stick itself contains the specified perfume.The company authentically presents the mystic aroma sticks to the market through attractive, superior and pleasing packaging.