Sale!
Real Divine Cherish Luxury Incense Sticks 700 gm
| | |
| --- | --- |
| CONTENT | Pack of 7 | Around 500 Incense Sticks | 700 grams | Burn Time: 40-45 minutes / stick |
| DESCRIPTION | 96% Organic Material | Non-Toxic | Chemical Free | Organic Masala Incense |
| INGREDIENTS | Natural Frankincense Resin, Activated Carbon, Organic Sugarcane Water, Bark Joss Powder, Wood Powder, Organic Camphor & Essential Oils |
| OLFACTORY NOTE | Delve into the Indian tradition of burning Cherish incense – it helps in clearing the mind, heightens the awareness of self during meditation, and creates an aura of positive energy. These hand-rolled masala incense sticks have been carefully prepared with natural wood powder and herbal essential oil extracts to enable a truly enriching experience. |
REAL DIVINE Cherish PREMIUM INCENSE STICKS PACK OF 7 (100 GM EACH). Long lasting and heavenly aroma – Real Mantra are seamlessly created for offering enticing and lingering aroma around the area. It not only uplifts the ambiance of a room but also cheers you up.
Long lasting and heavenly aroma. Divine Oudh are seamlessly created for offering enticing and lingering aroma around the area. It not only uplifts the ambiance of a room but also cheers you up.
10 in stock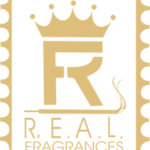 Description
Key Features of Real Divine Cherish Agarbatti
Around 500 Premium Real Divine Cherish Incense Sticks.
100 gm each in 7 Boxes.
Burn time: more than 30 min.
Economic Pack sufficient for 2-3 months.
Fill your room with refreshing fragrance.
Good for Daily Household use even your neighbors will love it.
Command attention by using in your office or shop, its aroma is hard to go unnoticed.
Could be a unique and stylish Gift for your family and friends.
Round Sticks with Natural ingredients and aromatic essential oils
Its aroma lasts for hours even after use (under normal conditions).
Our daily lives are hectic with "to-do" lists that more than fill the available time. Aromatherapy is always available to help relax your mind, body and spirit. Taking a little time to relax and calm yourself with essential oils can help you cope with daily activities and deal with them more effectively.
Divine Cherish agarbatti is a deep, woody and intoxicating musky fragrance that lasts for long. Real Divine Oudh has one of the most expensive fragrance and has been used for centuries in India. Surround your home with this heavenly and spirituous fragrance.
Description of Real Divine Cherish Agarbatti
INCENSE STICK FRAGRANCE: Real Divine Cherish fragrance is always known for its unique and mesmerizing flavors of fragrance. in this pack we provide flora incense in multiple flavors.

CONTAINS: This pack of 

Cherish flavor perfumed agarbatti stick contain 700 gm (500 sticks approx.).

TRADITION: Agarbatti is used in India from a long time to remove negativity, for pooja use, for removing mosquito, for fragrance and many more use these incense sticks to experience pure tradition at your home

.

SAFETY INSTRUCTION: Keep burning sticks on stand holder and keep away from flammable articles. ashes should fall on fire proof and heat resistant surface only.

MANUFACTURER NOTE: Real Divine Fragrance is manufacturer of variety of products related to incense such as agarbatti stick, dhoop cones, dhoop sticks, dhoop cups, dhoop powder & back flow dhoop, please visit our Store.

Create a mesmerizing and uplifting aura around you by opting for these premium incense sticks! It not only creates lively ambience but also boosts confidence. Fragrance sticks make an ideal product for gifting purpose

.

Incense sticks can be used and have proved helpful to improve Meditation and to get in the state of divinity & spirituality. It creates a refreshing and alluring environment and eliminates all the negative and destructive energy.

These Incense Sticks are made from wood powder and without use of charcoal which makes them unique, Charcoal free stick creates low smoke and also smoke generated from wood powder is not polluted which creates a positive atmosphere in pooja room, with charcoal free sticks we get pure fragrance as charcoal leaves its own essence which change fragrance.
As per Hindu Mythology using an incense is considered to be one of the most sacred acts to be offered to god. Every natural fragrance contains certain properties which purify the air and induce good or positive vibrations in the environment. This helps a person concentrate more easily during meditation or a puja ritual.
All our Agarbatti (incense) sticks are handcrafted from recycled flowers sourced from worship places and dipped in natural essential oils. The items are curated with bunches of love, faith and 100% organic material. Nothing from the brand contains charcoal and are safe and toxic free.
Not just that, our incense products have been concocted so that the items are safe for everyone around. Supplanting charcoal with the bloom squander goes about as potential waste administration answer for the blossom squander, it is more vitality productive and creates lesser carbon emanations. It is also commonly used for Aromatherapy, Home Fragrance and Meditation.
A premium offering by Real Divine Agarbatti Natural Incense (Masala Agarbatti) is a blend of all-natural, sweet and woody scents. This regal fragrance evokes the splendour of a bygone era. The aroma sets the imagination of Middle Eastern poets and Sufi mystics aflame. The scent of Oudh leaves you intrigued with its heavenly and heady fragrance, making you yearn for more. Bring home this rich and dark incense that weaves magic of timeless fragrances from the past.
The jewel of the Middle East, Oudh also known as Agarwood is highly valued in many cultures for its beguile aroma. It has been around for centuries since the ancient times of the Sanskrit, Torah, Gospel and the Muslim scriptures. Priced above rubies, this precious gift of nature has been alluring the world with its captivating fragrance and also appreciated for numerous benefits.
Brand