Real Total Agarbatti 700 gm Incense sticks
₹ 630.00
Pack of 7 box with Premium Fragrances

Excellent for meditation, yoga, worship, relaxation and focused breathing exercises

Brings You the Most Soothing and Refreshing Fragrance Sticks That Are Ideal for Your Home and Workplace

Long Lasting and Heavenly Aroma

Each Pack Contains 100gms of Fragrance Rich Brown Agarbatti
9 in stock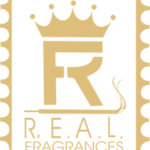 Description
Key Features of Real Total Agarbatti Divine Incense Sticks
Around 560 Premium Divine "Total" Incense Sticks 

100 gm each in 7 Boxes

Burn time: more than 30 min

Economic Pack sufficient for 2-3 months

Fill your room with soothing fragrance

Good for Daily Household use and office use.

Command attention by using in your office or shop, its aroma is hard to go unnoticed.

Could be a unique and stylish Gift for your family and friends

Round Sticks with Natural ingredients and aromatic essential oils

Its aroma lasts for hours even after use (under normal conditions).
Our daily lives are hectic with "to-do" lists that more than fill the available time. Aromatherapy is always available to help relax your mind, body and spirit. Taking a little time to relax and calm yourself with essential oils can help you cope with daily activities and deal with them more effectively.
Real Total also has medicinal properties therefore used in aromatherapy since ancient times. It helps in meditation and calming senses and focusing the mind. Deities of various kinds are offered Total incense sticks, then placed upon the home altar. Use Real divine Total agarbatti before beginning rituals or meditation. In this way, it helps to set the stage and prepare the mind to begin its inward journey.
Long lasting and heavenly aroma – Divine Total agarbatti are seamlessly created for offering enticing and lingering aroma around the area. It not only uplifts the ambiance of a room but also cheers you up.
At Real Fragrance, we believe what is divine should stay divine. Made from sacred temple flowers, 'Real Total' is our humble offering to the Supreme Power. This new fragrance has been created with the flowers collected from Nanjundeshwara Temple, Chamundeshwari Temple and Sri Lakshmi Venkataramanaswamy Temple in Mysuru.
It is an exquisite blend of temple flowers, rare herbs, resins and natural oils. Its sacred fragrance creates the perfect ambience for puja and prayer, meditation and special ceremonies.
The ingredients are ethically and sustainably sourced. The entire Carbon footprint during the manufacture of our products is offset as we are a certified Zero Carbon Manufacturer.
The product contains 100 gm incense sticks and comes with a free matchbox.
'Real Total' is a modest attempt by Real Divine Fragrance to responsibly utilize religious offerings while striving to keep the environment safe.
We hope you will cherish and enjoy 'Real Total' as much as we did creating it.
Every day of our life is a celebration. Every dawn and dusk, every little happiness, the reason to be able to be with our beloved ones and the special moments spent with them from a reason to cherish and celebrate year after year.
It's your life we're celebrating! Let the sparkling vibrancy of Real Total Agarbatti be a part of your celebrations. Enjoy the bold and mysterious blend of fragrance that reminds of the flowers, camphor, spice and other auspicious ingredients that form a part of Indian celebration.
India the mystic land of diverse cultures, languages and traditions has a deep-rooted connection with devotion and spirituality. Since time immemorial, incense sticks or agarbatti have been extolled for their aromatic properties. Incense Sticks has a glorious history for use in prayer and cultural rituals. An important part of a daily puja ritual in Indian culture, it is burnt prior to prayers for purifying air and creating a divine ambience around. Real Total Agarbathies has grown to become a symbol that is widely trusted across the globe and today we are India's number one and largest selling Agarbatti brand. Explore the extensive range of Real Divine incense sticks at our online store.
Buy agarbatti online
Online shopping saves you the time and trouble of going to the store and finding your favorite brand of incense sticks in the store. Now all you have to do is select your favorite Real Divine agarbatti products and get them home delivered to you through our reliable network of logistics partners.
Brand
Real Divine Fragrance
Real Divine Fragrance is one of the most popular brand of agarbatti in India. Based in Pune and specialized in white/joss sticks agarbatti. It has introduced new "never seen before" variants of fragrance in Indian Market.