Sale!
Man Mandir 5 in 1 Agarbatti 720 gm charming sticks
General info of Man Mandir 5 in 1 Agarbatti
Net Quantity
720 gm (5 variants – Rain, Summer, Spring, Autumn, Winter)
Length of the stick
12 cm
Burning Time
25 Minutes
Packing Type
Tin Packaging
Fragrances
Apple, Aqua, Floral, Fresh, Fruity, Rose
2 in stock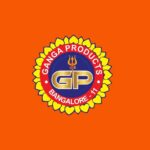 Description
Key Features of Ganga's Man Mandir 5 in 1 Agarbatti
Total 720 gm Premium Incense Sticks (120 gm each in 6 Pack)

Consists of five different fragrances

Good for Daily Home and Office use

Sufficient for couple of months

Economic Pack

Hand made Aroma Sticks with Natural fragrance

Black Color Sticks

Resealable Zipper Pack, Easy To Close After Use, For Long Lasting Freshness.

Manufactured by Ganga products, it is one of most recognized brands in India which produces quality incense.
Man Mandir 5 in 1 agarbatti stimulates the base (Seventh) Chakra, improving self identity and trust. In the Ayurvedic healing tradition, it promotes energy and enthusiasm, increasing your self­-esteem and zest near your door welcomes your guests and attunes them to your home's positivity, encouraging them to leave their doubts and anger outside.
Man Mandir 5 in 1 magical powers will enhance your meditation and increase the power of your wishes.
A 'masala' or mixture of 100% natural aromatic botanicals (no charcoal) are rolled into natural bamboo sticks as compared to 'dip incense' in which sticks of charcoal are dipped into synthetic fragrance or essential oils.
Infused with the abundance of nature these aromatic ingredients combine to produce a smooth, slow-burning incense. The result is a fresh and fragrant breath of conscious bliss. Hand rolled natural bamboo sticks into a masala (spice mix) containing Sandalwood (Santalum album) in a propreitary base of Jeegat (natural bark) and other aromatic herbs, resins and essential oils.
Our classic Ayurvedic incense do not contain synthetic fragrances, glue, toxic fillers or burners, charcoal or dung. We not use apply the dipping technique, thus creating non-toxic incense sticks, suitable for indoor use. Suitable for indoor use, safe for children, elderly and pets.
To light the Man Mandir 5 in 1 incense Stick:
Place the stick with the non-coated end on a heat-resistant surface, such as a trivet or ceramic tile.

Hold a lit match or a lighter flame to the coated end of the incense for ten seconds or more till it lights.

Blow out the incense flame and let it begin to smolder.

The incense stick will smoke light gray to white in color.

Never leave burning incense unattended.

When done, you can use the ash as combust for your plants.
Inspired by the fragrant trails that incense sticks leave behind, Man Mandir brings to you All-in-One Agarbathies. An exotic and inspiring collection of mesmerizing fragrances that have been popular and successful for decades.
A gift that would be truly cherished, this collection is bouquet of brilliant, invigorating and celestial scents that makes a perfect gift for any special occasion. All you need is faith, hope and divine fragrances to turn your home into a haven.
An exquisite offering of 5 exclusive handcrafted export incense products in a combo pack. The pack contains 6 hexagonal packets of 130 gm each. Fragrances in the agarbatti pack include Peach, Fruits, Green Apple, Musk, Strawberry and Watermelon .
Know more about Man Mandir 5 in 1 Agarbatti
A flagship brand with 5 distinct scents in a single pack. Multiple fragrances that create different atmospheres all in one pack. Being well known and sold as 5-in-1 across the country, MAN MANDIR is a product that caters 5 trend setting fragrances in a single pack. Even today MAN MANDIR is the most sold 5-in-1 pack across the country.

Length of each perfumed stick 9″ and burns for about 40 mins.

Direction For Use: Place the incense stick away from flammable materials on a fireproof incense burner. Light the coated end of the incense stick, allow flame to catch & gently blow out the flame.

Length of each perfumed stick 9″ and burns for about 40 mins.

Material : Wood :: Item form : Sticks
An exclusive collection of 5 distinct aromas is what makes Flute Assorted Combo pack stand out. The pack contains 6 packets of incense sticks – each of five exclusive export fragrances.