Sale!
Tez Gugal Agarbatti 780 gm amazing incense sticks
Specification of Tez Gugal Agarbatti
1. Brand :- Jain Products.
2. Type :- Incense Stick Agarbatti.
3. Material :- Natural Gugal.
4. Weight :- 780 gm.
5. Features :- Exclusive Incense sticks, Dhoop made with 0 percent Charcoal, Pure Herbal Sticks, Freshens the air and neutralises unwanted odour.
9 in stock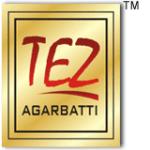 Description
Key Features of Tez Gugal Agarbatti
Total 780 gm Natural Gugal Incense Sticks (130 gm each in 6 Boxes)
Hand Made Sticks with Natural oils
Best suited for Special occasions, office Use or to Gift someone
Soothing Natural Room Freshener
Aroma last for hours even after use (under normal conditions).
Are you planning to Gift something unique to someone? Then, you are at the right place! Pick from an extensive range of Fragrances for your family and loved ones. "Gift of Forest" has got them in a variety of vibrant colors and fragrances, like this Tez Gugal has Strong Aroma and Premium quality fragrance. Tez Gugal has total 850 gm sticks.
Best suited for special occasions, office use and as a Gift to someone. Fragrance Last for Hours even after use (under normal conditions). Use as a Precious Gift for your loved ones, gift a fragrance that becomes a memory to cherish.
Know more about Tez Gugal Agarbatti
The Tez Gugal Incense Sticks Agarbatti (Charcoal Free & 100% herbal)

Zipper Pack of 6 x 130 gm with an invigorating and refreshing fragrance.

100% Herbal Sticks. Made with 0% Charcoal, freshens the air and neutralizes unwanted odor.

100% herbal & Long Sticks – 9 inches, made with Aromatic Essential Oils for Soothing Fragrance.

Convenient Bottle Packs – Refill & Reuse. Ideal for creating a calming atmosphere at home, office, perfect for Pooja, Hawan, Puja, Therapy, Meditation, Gifting & Yoga.

Try all 20 Fragrances of Incense Sticks Agarbatti by The Aroma Factory, also available in sandal, kesar chandan, rose, white sage, patchoulli, mogra, chocolate, fresh active, citronella, loban, gugal, lavender, green apple, pineapple, jasmine, attar jannat ul firdaus, strawberry fragrances.
A Quality product by Jain Products Limited. Fragrances specially curated to Rejuvenate your Senses and Calm your Soul. Made with Natural Essential Oils and 0 percent Charcoal Content, indulge in the Soothing Aroma of Incense Sticks by Jain Products.
Made from Natural Resins 
Resin is the protective fluid of the tree, healing its wounds and inflictions and protecting it against infection. In short, resin repairs, protects and heals. When burned, these precious resins emit a holy smoke and beautiful fragrance that is known to clear negative energies, help us to concentrate and surround us with high vibrations. Tez Gugal Aroma brings to you a sacred range of Resin Dhoop.
How to Use –
· Light the tip of the incense until it flames
· Once the tip is glowing, carefully blow out the flame.
· Fix into an appropriate holder on a stable and heat resistant surface.
Precautions –
· Burn only in a ceramic or appropriate incense burner.
· Do not place on inflammable surface
· Keep out of the reach of children.
· Store in a dry space away from moisture.
Benefits
1. Burning incense sticks creates a fresh environment.
2. Made using all-natural ingredients.
3. It is easy to use.
4. Creates a delightful atmosphere that will bring peace and joy.
Gugal is sought for its gummy resin. It is among the earth's most aromatic gifts. It has a warm, slightly sweet and earthy aroma which will take you amidst beauties of nature. Black gugal carries stronger essence of 'gugal' frangance. A few puffs of this will fill the surroundings with energizing aroma.
Gugal Agarbatti is a customary Vedic purging component that is utilized to spread the inspiration in homes and work environments. Gugal agarbattis are powerful and makes a quality that you feel a force while meditation, yoga and then some. Avoid from youngsters and pets. Light on a strong surface with adequate space around the incense stick holder. Guarantee that remains fall on a flame resistant and heat-safe surface.
Enhance your
worship experience
with the fragrance of the Tez Gugal Agarbatti. These hand-rolled incense sticks are made from pure and chemical-free ingredients. With a natural deep set fragrance and purifying properties, these incense sticks create a positive, spiritual atmosphere that makes one feel calm and stress free.
Brand
Tez Agarbatti
JP Agarbatti Incense Stick Manufacture was established in the year 2004 at Ratlam in Madhya Pradesh, Mr. Rajmal Selot, the Chairman of the organization has given a distinct edge to the company with his innovative skills. Under his talented management, company has achieved specialty in the manufacturing of Tez Agarbatti, Arrow Incense Stick, Incense Stick, Legend Incense Stick, Tez incense Agarbatti Classic, incense Agarbatti sticks, Gurukripa Flora Agarbatti, Agarbatti Incense Sticks, Bal Krishna Agarbatti, Agarbatti Incense Stick, Bhakti Vandan Agarbatti, Mix Series of Agarbatti etc. At present, we are well known as one of the overriding Incense Stick Manufacture Ratlam and suppliers based in India. Our Agarbatti are Known for their pleasant fragrance, non toxicity nature, less smoke release and for many other unique features, the range of our fragrant incense Agarbatti stick are broadly used in house, holy place, aromatherapy centers and in many other places for mask smell and create a peaceful environment.