Music Blue Color Agarbatti Mesmerizing Incense Sticks 360 gm
₹400.00
General info of Music Blue color agarbatti
Net Quantity
90g x 4
Length of the stick
9 inch
Type of batti
Scented masala Batti
Burning Time
30 minutes
Packing Type
Rectangular Packet
Fragrances
Spicy, Cosmetic, Floral
23 in stock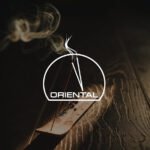 Description
Key Features of Music Blue Color Agarbatti 
Total 360 gm Ultra Premium Music Blue Color Agarbatti Incense Sticks (90 gm each in 4 Boxes)

Best suited for Special occasions, office Use or to Gift someone

Soothing Natural Room Freshener

Aroma last for hours even after use (under normal conditions).
Music Blue Color Agarbatti With Natural Oils And Herbal Extracts. Best Suited For Special Occasions As A Gift For Someone, Family Gathering, Social Events, Meditation And Other.
A 'masala' or mixture of 100% natural aromatic botanicals (no charcoal) are rolled into natural bamboo sticks as compared to 'dip incense' in which sticks of charcoal are dipped into synthetic fragrance or essential oils. Infused with the abundance of nature these aromatic ingredients combine to produce a smooth, slow-burning incense.
The result is a fresh and fragrant breath of conscious bliss.  Hand rolled natural bamboo sticks into a masala (spice mix) containing Sandalwood (Santalum album) in a proprietary base of Jeegat (natural bark) and other aromatic herbs, resins and essential oils.
Our classic Ayurvedic incense do not contain synthetic fragrances, glue, toxic fillers or burners, charcoal. We do not use apply the dipping technique, thus creating non-toxic incense sticks, suitable for indoor use. Suitable for indoor use, safe for children, elderly and pets.
To light the Music Blue Color incense Stick:
Place the stick with the non-coated end on a heat-resistant surface, such as a trivet or ceramic tile.

Hold a lit match or a lighter flame to the coated end of the incense for ten seconds or more till it lights.

Blow out the incense flame and let it begin to smolder.

The incense stick will smoke light gray to white in color.

Never leave burning incense unattended.

When done, you can use the ash as combust for your plants.
So why is Agarbatti So Significant in Hinduism?
1. The smoke that rises from the burning of Music Blue Color Agarbatti is said to carry the prayers of devotees up to the Gods in heaven.
2. The beautiful and divine smell of an Agarbatti lifts the spirit of the devotees and clears their minds off ill thoughts.
3. The lighting of this holy stick also signifies reverence to the Panch Bhutas which are Earth, Water, Fire, Water and Space which are essential for human life.
4. The scent of the incense is also associated with the Prithvi (the Earth) which represents the Muldahar Chakra.
5. From a scientific point of view, the incense fumes drive away mosquitoes and other insects which appear during the evening.
6. Incense sticks are used in other cultures besides Hinduism, like the Chinese, Tibetian and Japanese cultures.
A majority of people take incense stick as merely an air freshener but along with that, it also has oodles of latent uses. Let's highlight top 5 uses of Incense Sticks below.
1. Releasing Emotions: Life is about feeling good. Thanks to the incense sticks manufacturers for understanding this fact well and offering us with the fragrance that helps us calm down our anxiety and offering peace of mind.
2. To Inspire yourself : There are certain flavors of incense sticks such as lavender, sandalwood, etc. that inspire writers, singers, and other artists to execute their art form perfectly.
3. Stimulating Creativity: A pleasing aroma allows the creativity to flow freely and therefore, people prefer Music Blue Color Agarbatti when they are plunged into something creative.
4. To rejuvenate your routine: An enthralling aroma could help break the monotony of the routine. Incense sticks are preferred rather than room freshener by people who retire for the day.
5. Purify the ambiance: Since ancient times, perfumes are in use to purify the ambiance and spread positive energy. Similarly, Music Blue Color Agarbatti and Incense cones indulge the sense of smell that removes foul odour and bad elements in the surroundings. Agarbatti elevate positive energy by removing harmful elements from your room.
Brand
New Oriental Agarbatti Co.
Established in 1971 , New Oriental Agarbatti Co has made a name for itself in the list of top suppliers of in India. The supplier company is located in Bengaluru, Karnataka and is one of the leading sellers of listed products. New Oriental Agarbatti Co is listed in Trade India's list of verified sellers offering supreme quality of etc. Buy in bulk from us for the best quality products and service. The Oriental Family has played a pioneering role in the incense industry in India with over 110 years of manufacturing that has passed on through five generations. Not only are our incense sticks, attars, perfumes,bakhoors, dhoop sticks and cones extremely popular in India, but we are also a leading exporter to several other countries. Sri Lanka, for instance, is one of our hugest markets and Oriental Mogra which is one of our flagship brand of incense sticks is a household name in the island nation. Maintaining the highest quality and innovating constantly has been the hallmark of our company. All our products are made from rich natural ingredients that are handpicked from Indian forests and blended to perfection to give our customers a superior product. We also ensure we use the cleanest methods of manufacturing and use pure natural aromatic oils that have a calming effect.