Sale!
Golden Wood Dry Dhoop Amazing 110 Sandal sticks
General description of Golden Wood Dry Dhoop
Length of the stick
  4 inch
Type of bathi
 Scented Dry Dhoop Sticks
Burning Time
 30-40 Minutes
Packing Type
 Box
Fragrances
 Sandal, Chandan or Woods
Pack of
 8
Out of stock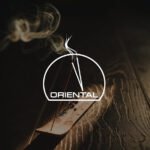 Description
Key Features of Golden Wood Dry Dhoop Premium Sandal 110 sticks
Total 110 Dry Dhoop Cones with Chandan Incense

Economy Pack 

Good for Daily Home and Office Use

Sandal Fragrance creates Refreshing Ambience

One Metal Cone holder inside each bottle

Weight- 45 Gms each Box (Pack of 8)

Colour- Dark Green Cones

Shape – Conical

Burning Time:40-50 min

New Oriental Agarbatti Co. is a leading manufacturer in Incense industry. It is known for producing quality products with strong fragrance.
Gift of Forest presents Golden Wood Dry Dhoop sticks with Refreshing Sandal fragrance.
Subsequently from the Egyptian Civilization, Dhoop sticks are being used for medical therapies and for purification of surrounding. Moving further from the Egyptians times, they were then used as a room freshener.
Now a days Dhoop sticks are demanded world- wide, due to its beautiful Fragrance, not only because of Aroma but also because of health benefits also.
These aromatic chandan dhoop bathis are today used in almost all religion to achieve a number of requests, right from pleasing the Gods to inspiring the mood during a social gathering.
Benefits of Using Golden Wood Dry Dhoop sticks:
Dhoop sticks is the only motive, to achieve numerous benefits like focus, concentration while reading, meditation, it not only have spiritual benefits but also helps to reduces headaches, Fights swinging moods and reduce nervousness and tension.
Dhoop sticks burn progressively and discharge soothing fragrances that calm our mind as well as create peaceful atmosphere in our home or anywhere they are used.
Gift of Forest also offers Dry Dhoop Sticks, with numerous Spiritual and Physical benefits. With varied Fragrances and Aroma. People who likes soothing aroma of natural dhoop recommend dry dhoop sticks. Made of natural ingredients only no harmful chemicals were used in this product, with affordable Price.
Sandalwood stimulates the base (Seventh) Chakra, improving self identity and trust. In the Ayurvedic healing tradition, it promotes energy and enthusiasm, increasing your self­-esteem and zest near your door welcomes your guests and attunes them to your home's positivity, encouraging them to leave their doubts and anger outside. Sandalwood's magical powers will enhance your meditation and increase the power of your wishes.
A 'masala' or mixture of 100% natural aromatic botanicals (no charcoal) are rolled into natural bamboo sticks as compared to 'dip incense' in which sticks of charcoal are dipped into synthetic fragrance or essential oils. Infused with the abundance of nature these aromatic ingredients combine to produce a smooth, slow-burning incense. The result is a fresh and fragrant breath of conscious bliss.
Hand rolled natural bamboo sticks into a masala (spice mix) containing Sandalwood (Santalum album) in a propreitary base of Jeegat (natural bark) and other aromatic herbs, resins and essential oils. Our classic Ayurvedic incense do not contain synthetic fragrances, glue, toxic fillers or burners, charcoal or dung. 
To light the Golden Wood Dry Dhoop Stick:
Place the stick with the non-coated end on a heat-resistant surface, such as a trivet or ceramic tile.

Hold a lit match or a lighter flame to the coated end of the incense for ten seconds or more till it lights.

Blow out the incense flame and let it begin to smolder.

The incense stick will smoke light gray to white in color.

Never leave burning incense unattended.

When done, you can use the ash as combust for your plants.
As per Hindu Mythology using an incense is considered to be one of the most sacred acts to be offered to god. Every natural fragrance contains certain properties which purify the air and induce good or positive vibrations in the environment. This helps a person concentrate more easily during meditation or a puja ritual.
All our dhoop (bamboo less) sticks are handcrafted from recycled flowers sourced from worship places and dipped in natural essential oils. The items are curated with bunches of love, faith and 100% organic material. Nothing from the brand contains charcoal and are safe and toxic free. Not just that, the our incense products have been concocted keeping in mind a patented formula from CSIR that guarantees the items are safe for everyone around.
Supplanting charcoal with the bloom squander goes about as potential waste administration answer for the blossom squander, it is more vitality productive and creates lesser carbon emanations. It is also commonly used for Aromatherapy, Home Fragrance and Meditation.
Brand
New Oriental Agarbatti Co.
Established in 1971 , New Oriental Agarbatti Co has made a name for itself in the list of top suppliers of in India. The supplier company is located in Bengaluru, Karnataka and is one of the leading sellers of listed products. New Oriental Agarbatti Co is listed in Trade India's list of verified sellers offering supreme quality of etc. Buy in bulk from us for the best quality products and service. The Oriental Family has played a pioneering role in the incense industry in India with over 110 years of manufacturing that has passed on through five generations. Not only are our incense sticks, attars, perfumes,bakhoors, dhoop sticks and cones extremely popular in India, but we are also a leading exporter to several other countries. Sri Lanka, for instance, is one of our hugest markets and Oriental Mogra which is one of our flagship brand of incense sticks is a household name in the island nation. Maintaining the highest quality and innovating constantly has been the hallmark of our company. All our products are made from rich natural ingredients that are handpicked from Indian forests and blended to perfection to give our customers a superior product. We also ensure we use the cleanest methods of manufacturing and use pure natural aromatic oils that have a calming effect.