Sale!
Lalbagh Agarbatti 5 in 1 fragrance 780 gm Amazing incense sticks
Arihant Lalbagh agarbatti
General
Pack Contents
6 Units of 16g each
Length of the stick
22.86 cm
Type of bathi
Scented Bathi
Burning Time
40 Minutes
Packing Type
Rectangular Combi Pack
Fragrances
Peach, Fruits, Green Apple, Watermelon , Musk, Strawberry
10 in stock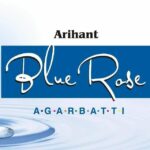 Description
Arihant Lalbagh agarbatti 5 in 1 fragrance
An exclusive collection of 5 distinct aromas is what makes Lalbagh Agarbatti Combo pack stand out. The pack contains 780 gm of incense sticks – 6 packets each of five exclusive export quality fragrances. Fragrances inside – Sandal,  Rose, Lavender, Citronella, Green Apple
Assorted Export Quality Incense Pack – 6 Pcs Combo is an exclusive collection of 5 export quality fragrant Incense Sticks from Lalbagh Agarbatti. Inspired by the fragrant trails that incense sticks leave behind, Arihant Lalbagh Agarbatti brings to you 5 in 1 Agarbatti. An exotic and inspiring collection of mesmerising fragrances that have been popular and successful for decades.
A gift that would be truly cherished, this collection is bouquet of brilliant, invigorating and celestial scents that makes a perfect gift for any special occasion. All you need is faith, hope and divine fragrances to turn your home into a haven.
Pooja in Sanskrit means to adore/worship. Daily puja also called Nitya Puja is an act of revering god for all the blessings received. Daily pooja in the morning, when the mind is calm and peaceful, is said to be more effective than during any other time of the day. It involves, purifying the place, invoking the lord, offering dhoop, flowers, fruits and naivedya (food) to the lord and then offering our prayers and obeisance.
Beginning our day after performing this sacred ritual makes the day special and blessed. Lalbagh Agarbatti Monthly Pack is made to ensure the supply of basic essentials for daily puja for 30 days.
Positive traits are the gifts bestowed upon us by the almighty himself. The glory of this gift manifests itself through our words and deeds. Knowing our positive traits helps us harness our full potential and thereby create new opportunities for ourselves and for people around us.
Making proper use of the rewards received for the betterment of oneself and those around us is a way of thanking the lord. The feminine and delicious fragrance of Lalbagh Agarbatti with a hint of the sweetness of amber helps you contemplate and realize the special gift in you.
The presence of something that transcends our understanding or our expectation induces feelings of awe or wonder. This feeling conveys that we have accepted something as greater than us. Accepting the greatness of others be it people or nature leads to the promotion of altruism in oneself.
The awe-inspiring clean floral fragrance with a touch of citric note makes Lalbagh Agarbatti an extremely elegant and exhilarating incense. As a bridge between the oriental and the cosmetic, it creates a magical world and induces a sense of wonder in you. Bask in the fresh, wonderful and balmy fragrance of Lalbagh Agarbatti.
Lalbagh Agarbatti continues to amaze again with its new launch of Lalbagh. Fresh, Floral and sparkling – Lalbagh Agarbatti Begins with a fresh bright and vibrant note of orchids with a heart of musk and a base note of flowers harvested from the divine gardens.
Every day of our life is a celebration. Every dawn and dusk, every little happiness, the reason to be able to be with our beloved ones and the special moments spent with them from a reason to cherish and celebrate year after year.
It's your life we're celebrating! Let the sparkling vibrancy of Arihant Agarbatti be a part of your celebrations. Enjoy the bold and mysterious blend of 5 fragrance that reminds of the flowers, camphor, spice and other auspicious ingredients that form a part of Indian celebration.
A blend of Sandalwood, floral extracts, herbs and spices, Arihant incense sticks create a clean and calm atmosphere in your home and surroundings. The soothing tender 5 in 1 fragrance with mild woody tones of this Arihant Agarbatti gives you a sense of comfort and stimulates your mind. Bring home this traditional yet contemporary fragrance and start your day with this good luck classic.
Considered as the creation of royals, Arihant incense sticks is a divine and ancient fragrance extracted from natural herbal plants. Also known as 'the perfume from paradise', Arihant in the form of incense is used for worship, ritual purification, and aromatherapy.
Brand