Oriental Dhanel Oudh Agarbatti Best incense sticks Pack of 12
₹1,500.00
General
Length of the stick
 9 inches
Type of bathi
Masala Bathi
Burning Time
50 Minutes
Packing Type
Rectangular Packet
Number of Sticks
120 Nos Total
Fragrances
Woody, Sweet, Masala, Bouquet, Earthy
11 in stock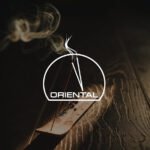 Description
Special Features of Oriental Dhanel Oudh Agarbatti
Total 120 Incense sticks 10 each in 12 boxes

Premium quality of Oudh Fragrance

One of the best Oudh product in the industry

Best for office use and on special occasions

Natural Fragrance which create a soothing ambience

Elevate mood and energize your senses.

New Oriental Agarbatti Co. is a leading manufacturer in Incense industry. It is known for producing quality products with strong fragrance.
Oudh Incense Sticks are regarded as some of the finest incense. These incense have light delicate fragrances of nature. This exotic fragrance provides the key to unlock the benefits of aromatherapy, to create an uplifting or enhancing mood or environmental effect. Use of incense promotes longevity, harmonizes the psycho-physical constitution, and enhances mental focus. It is preferred over aerosol air fresheners.
Oudh, a dark resinious heartwood of trees, finds a mention in the Vedas because of its great cultural and religious significance around the world. The fragrance of Oud or Agarwood is found to be distinct, complex and pleasing to the senses. This odour will enchant you with the uplifting effect this has on the atmosphere.
A premium offering, Oud incense is a blend of all-natural, sweet and woody scents that leave you intrigued with its heavenly fragrance, making you yearn for more. Bring home this rich incense pack that weaves magic of timeless fragrances from the past.
"A premium offering by New Oriental Agarbatti Co.,  Oudh Natural Incense (Masala Agarbatti) is a blend of all-natural, sweet and woody scents. This regal fragrance evokes the splendor of a bygone era. The aroma sets the imagination of Middle Eastern poets and Sufi mystics aflame. The scent of Oudh leaves you intrigued with its heavenly and heady fragrance, making you yearn for more. Bring home this rich and dark incense that weaves magic of timeless fragrances from the past.
The jewel of the Middle East, Oudh also known as Agarwood is highly valued in many cultures for its beguile aroma. It has been around for centuries since the ancient times of the Sanskrit, Torah, Gospel and the Muslim scriptures. Priced above rubies, this precious gift of nature has been alluring the world with its captivating fragrance and also appreciated for numerous benefits."
About this item
The Aroma Factory Luxury Oudh Oud Incense Stick Agarbatti (Charcoal Free) with a Luxurious Fragrance.

100% Herbal Sticks. Made with 0% Charcoal, freshens the air and neutralises unwanted odour. Low Smoke & Long Sticks – 9 inches, made with Aromatic Essential Oils for Soothing Fragrance.

Convenient Bottle Packs with Incense holder- Refill & Reuse. Ideal for creating a calming atmosphere at home, office, perfect for Pooja, Hawan, Puja, Therapy, Meditation, Gifting & Yoga.
Arabian oudh garbatti is often used in religious ceremonies, and is considered to have a great influence on cleansing and unblocking the human body energy centers/meridians.

It is antiseptic, and is wonderful for cleansing, whether you wish to clear a room or simply for cleansing your aura. It is said that benzoin helps bring inspiration and creativity.

This masala Incense sticks have a fragrance of natural oudh. It is the simplest, purest and economical way to make your living space fragrant.

Quantity options are is available. Quantity: 120 Sticks, Burning Time: 45 to 50 minutes, Made in India.
Dhanel Oudh brings you the most revered fragrance of the Middle East, a pure incense of one of the rarest resins of the world, Oudh. Oudh Incense Sticks have been crafted by combining pure balsamic secretions of the Agarwood trees with temple flowers and natural essential oils. Allow its divine aroma to bring you with positivity and healing.
Brand
New Oriental Agarbatti Co.
Established in 1971 , New Oriental Agarbatti Co has made a name for itself in the list of top suppliers of in India. The supplier company is located in Bengaluru, Karnataka and is one of the leading sellers of listed products. New Oriental Agarbatti Co is listed in Trade India's list of verified sellers offering supreme quality of etc. Buy in bulk from us for the best quality products and service. The Oriental Family has played a pioneering role in the incense industry in India with over 110 years of manufacturing that has passed on through five generations. Not only are our incense sticks, attars, perfumes,bakhoors, dhoop sticks and cones extremely popular in India, but we are also a leading exporter to several other countries. Sri Lanka, for instance, is one of our hugest markets and Oriental Mogra which is one of our flagship brand of incense sticks is a household name in the island nation. Maintaining the highest quality and innovating constantly has been the hallmark of our company. All our products are made from rich natural ingredients that are handpicked from Indian forests and blended to perfection to give our customers a superior product. We also ensure we use the cleanest methods of manufacturing and use pure natural aromatic oils that have a calming effect.