Sale!
Sarva Gun Agarbatti monthly pack 1.5 Kg best Incense sticks
General description of Sarva Gun agarbatti
Length of the stick
20.32 cm
Type of bathi
Scented Bathi
Burning Time
30-40 Minutes
Packing Type
Zipper Pouch
Fragrances
Jasmine, Champa
10 in stock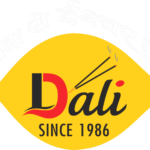 Description
Key Features of Sarva Gun agarbatti Monthly Pack
Jumbo pack of 1.5 Kg with around 1300 incense sticks.
Price Inclusive of Rs.80 Shipping Charges.
Sufficient for couple of months.
Consist of 2 different fragrances.
Resealable Zipper packs for long lasting fragrance.
Two striking fragrance in each Monthly pack.
Fragrance that demands attention and make you feel refresh.
Good for daily household use where large quantity is needed.
Ideal for gifting and offering to Temples and Priests.
Usage of the Bulk Sarva Gun Agarbatti Incense sticks
– For spiritual or meditational purpose.
– Used for conveying prayers to god every morning.
– For creating inviting and refreshing aura.
Why Choose us?
Over a period of 35 years, Dali has pioneered the art of incense making. We manufacture a wide range of incense products for our consumers.
Our Incense sticks are made from bamboo sticks and charcoal.
They are made by creating the best mixture of essential oils, barks, flowers, resins and they are worked into a tar like roll, or they are just blended together. The combination of all these creates an amazing and pleasant aromatic smell offering you the best experience for all your purposes.
Dali Incense Sticks is typically used prior to getting into festive rituals in India to ensure that the home or office is cleansed of all negativity. Using White Sage incense sticks after prior to any ritual usually helps imbibe a positive environment with greater ease.
Sarva Gun Incense Sticks are made from age old recipe extracts that help the fragrance last much longer.
Gifting: It is a great gift for friends when combined with a decorative incense stick stand.
Intensity: Light more Sarva Gun Incense Sticks for stronger fragrances.
Fight Bad Odour: Beautiful décor in the house is often complimented by ensuring that a fresh fragrance spreads throughout. This product is the right recipe for great fragrance for every outdoor.
Storage: Always store your incense sticks in cool and dry places, store & light product away from sources of inflammation like wires, cloth, ideally with a covered incense stick stand.
This brown incense stick pack uses a traditional grandmother's recipe for fragrant homes and is popular among modern homemakers for house or office cleansing before festivities. The fragrance lingers much after the incense has actually been lit. Thus keeping the home or office smelling positive and good for hours together. Regular usage helps maintain concentration.
Equipped with natural extracts, these incense sticks have very persistent fragrance. These incense sticks based on natural herbs can be used by simply lighting them and placing them in safe zones.
Two in one benefits from a single monthly pack of Sarva Gun incense
Refreshing Aroma: Fights bad odour and is a traditional fragrance for home, outdoors and office
Ideal for Gifting: Makes for a good gifting choice for close friends and family when combined with a complimentary item
Adjust fragrance intensity: Light up more less incense sticks depending on the fragrance intensity you desire
Storage: Incense sticks are always to be stored in cool, dark, dry, non-inflammable areas
Usage Method: Always light any incense in safe zones, away from flammable items
Rooted in tradition: Traditional recipe of homes from India
Safe ingredients, not for use for any purpose other than fragrance driven incense lighting.
Dimensions: 9.3 cm X 6.0 cm X 25.5cm
Colour: White
The Sarva Gun monthly Incense pack of Agarbatti (Charcoal Free and 100% herbal) Pack of 3 x 500 gm. Experience the Soothing Scent of Exclusive Incense Sticks Agarbatti by The Aroma Factory – A Quality product by Dali Perfumery. Fragrances specially curated to Rejuvenate your Senses and Calm your Soul. Made with Natural Essential Oils and 0 percent Charcoal Content, indulge in the Soothing Aroma of Incense Sticks by The Aroma Factory.
Try all fragrances of Agarbatti and Dhoop Batti by The Aroma Factory : Chandan, Loban, Gugal, Mogra, Rose, Lavender, White Sage, Sandalwood, Attar Jannat Ul Firdaus, Citronella, Patchoulli, Chocolate, Green Apple, Strawberry, Pineapple, Jasmine.
Brand