Sale!
Real Divine Wet Dhoop Batti Amazing pack of 8 Fragrance
| | |
| --- | --- |
| Brand |  Real Divine Premium Dhoop Batti |
| Quantity |  80 Sticks, Wet. 8 x10 Sticks |
| Material | 100 % natural |
| Scent | Sandal, Rose, Total, Majmua, Firdaus, Cartier, Cherish and Mogra |
| Product Benefits | Increase Spirituality and Concentration, Reduces Stress |
Out of stock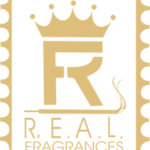 Description
Key Features of Real Divine Wet Dhoop Batti
Real Divine Wet Dhoop It will unquestionably boost up your confidence, create encouraging environment and purify the atmosphere while spreading the lingering aroma all around.
Use incense for offering your prayers or while meditating or relaxing.
100% Pure. In the making of Wet Dhoop no chemical has been used its 100% Pure and Natural.
Safety Precaution: Burn away from children and pets. Ensure ashes fall on a fireproof and heat-resistant surface.
Helps create a calming atmosphere, ideal for pujas, aroma therapy, meditation and yoga.
Refreshing fragrance freshens air and create Aromatic environment.
Long lasting and heavenly aroma.
Use it every day and experience peace.
Dhoop for home and office use.
Burning time 35 to 40 Minutes.
Real Divine Wet Dhoop Batti are made from desi ghee and natural ingredients. The lit Batti last longer to give pleasant aroma, purify the surroundings and are used in religious rituals. These are Long Lasting Fragrances, Non-toxic, Pure and Natural Fragrances used.
About Wet Dhoop
PURIFYING FRAGRANCES INVOKES POSITIVE ENERGY AND PEACE: Crafted with pure natural ingredients, the soothing mild smell that relieves anxiety and stress while the herb fragrance lift the spirits, activate the senses, and transcend one and their surrounding into a happier state.
DHOOP FOR MEDITATION: Incense Batti are great source to enhance the experience of your meditation practice.
RELIEVES ANXIETY & STRESS: The mild yet powerful fragrance of Dhoop relaxes the senses, relieving stress muscles and inducing happy hormones.
IDEAL FOR GIFTING: These Dhoop make an ideal product for gifting purpose to your friends, family, and relatives.
IMPROVES CONCENTRATION: The calming scent allows the mind to center the thoughts, improve concentration, and deepen the connection with the universe.
Benefits of Using Dhoop Batti:
They are better for the health of our body, mind and soul. Dhoop incense enhances concentration and focus at the time we are reading or performing meditation.
The burning of Incense can act as a doorway to spirituality, formal or informal, recognised religion or secular. Incense is and has been for thousands of years in daily use in many religions.
Mesmerizing & Soothing Aroma- Bring this pack of premium fragrances dhoop Batti and make your place a positive one, be it home or workplace. This pack of incense Batti comes in 8 different fragrances Sandal, Rose, Total, Majmua, Firdaus, Cartier, Cherish and Mogra.
The Package contains 8 Packs of premium fragrance dhoop Batti. Each box contains 8 fragrance and there are 1 packs of each fragrance.
Made of essential oils and perfumes to create an uplifting aura that will boost your confidence and makes you feel relaxed after a long tiring day. Whether you use them for a spiritual purpose or for making the atmosphere light these Batti are suitable for every purpose.
Ideal for Gifting – These dhoop batti make an ideal product for gifting purpose to your professional friends, family, and relatives.
Quality assured product by Real Divine. More Than 40 Different Incense Batti Are Available
Features
Made with high quality ingredients
Real Divine Wet Dhoop batti. Premium quality of Sandal Dhoop batti, Rose Dhoop batti , Total Dhoop batti, Majmua Dhoop batti, Firdaus Dhoop batti, Cartier Dhoop batti, Cherish Dhoop batti and Mogra Dhoop batti.
Burning Time : 45 Min Approx
Fits in most dhoop stick holders, stands, ash catchers, trey or plates
Convenient to use and easy to light up
Caution
Keep out of reach of children
For fragrance purpose only
Keep them away from flammable materials
Never leave burning flame unattended
Make sure ashes fall on the fireproof surface
Long lasting Fragrances
Long lasting and heavenly aroma
Whether you are using it for the spiritual purpose or just need to relax your mind and body, the aroma will heal your mind effectively, and you will feel the difference within a few minutes.
Brand