Kashmiri Loban Agarbatti 720 gm Amazing incense sticks
₹420.00
| | |
| --- | --- |
| COLOUR | Brown |
| CAUTION | Light, the coated end of incense stick, once lit, blow the flame out. Place incense stick away from the flammable materials, on a fireproof and a heat resistant surface. Use Incense Stick holder. Keep out of reach of children. |
| FRAGRANCE |  Loban or Sambrani |
| BURNING TIME | 30 min per stick |
| NET CONTENTS | 120 gm x 6 |
| PACK TYPE | Zipper Pack |
| STICK SIZE | 8 inch |
2 in stock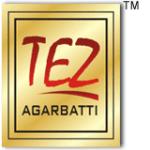 Description
Special Features of Kashmiri Loban Agarbatti Incense sticks
Pure Natural Sambrani or Loban agarbatti

Total 720 gm sticks in pack of 6

Burning time 30-35 min

Machine rolled masala loban sticks

Loban is a resin obtained from a tree i.e. Styrax benzoin .

It is extracted by making an incision on the stem of the tree.

It is used in traditional vedic purification of home as well as workplace.

Best suited for worship and religious gathering.
Loban is often used in religious ceremonies, and is considered to have a great influence on cleansing mind and bringing inspiration and creativity. Pure Loban agarbatti uses the finest botanical ingredients like herbs, gums, resins, rare spices, natural powders all blend with natural & essential oils. The purity of these natural ingredients ensures a rich captivating aroma when burnt.
Best use for home and office use, in prayer and meditation. Since Vedic times, people have used Sambrani or loban incense at auspicious occasions, religious festivals and social gatherings to please the divine and uplift the senses. They are widely used in Ashrams, Church, Mosques, Temples, Gurudwara, Yoga meditation classes, Spas, etc.
Note: This product or Loban powder is for Fumigation purpose only and should not be eaten or consumed in any form.
Loban is the best energy purifier of Atmosphere. Use of Loban has spiritual and customary secret in India to elevate the energy level. From the times of Saints and Kings Loban are been used for fulfilling the rights and rituals. Sambrani is frequently used in religious ceremonies and is measured to have a great impact on cleansing and releasing the human body energy centers/ meridians.
It is pure, clean and pleasing for cleansing weather you wish to clear a room or simply for cleaning your atmosphere. A study states that Loban helps in uplifting the inspiration and creativity. Benzoin can help provide psychic protection, wisdom, aids the memory, and helps ease depression.
While doing puja burn a Tez agarbatti and offer to divinity, upon the accomplishment of puja take incense sticks on your hand and spread it over all at your house and around you, it will remove all negative vibes and energy from around you. It also works as a natural pest repulsive. Not only Loban is used in Hindu Culture, but it is also given same importance in Islamic Culture.
It is believed to be consist of medicinal benefits, it can relieves constipation and stomach pain. It has a capacity of healing wounds, sores of eyes. It also helps in linctus and decreases the production of mucus. If we daily burn Loban and sit in front of it and inhales the fragrance of Loban, it helps to enhance the memory power.
Fill your home with the divine bliss of Sandalwood and Loban and evoke spiritual bliss. The Kashmiri Loban incense sticks is a beautifully packaged incense sticks that will sanctify your puja rooms. Their purifying aromas will enhance your spiritual practise and fill your home and you with a sense of divine bliss.
The warm and engulfing aroma of Chandan/Sandalwood can help to relax your mind, soothe your senses and open your spirit to love. Loban, a deeply fragrant, light spicy-woody aromatic resin has been burnt since ages among ancient world cultures. It's healing aroma has long been Ayurveda's favourite for it's medicinal benefits and as an insect/virus/bacteria repellent.
Use these purifying incense sticks to enhance your worship rituals, deepen your meditation practice or just immerse your soul in the comfort of soothing aromatherapy. Loban incense are made in traditional way with a 'masala' or mixture of 100% loban or benzoin resins.
There is no particular time for burning it but it should be used early morning to bring positive energy in the house and burned in the evening because insects come mostly at that time. Loban Dhoop is used at church, temples, and mosques.
Brand
Tez Agarbatti
JP Agarbatti Incense Stick Manufacture was established in the year 2004 at Ratlam in Madhya Pradesh, Mr. Rajmal Selot, the Chairman of the organization has given a distinct edge to the company with his innovative skills. Under his talented management, company has achieved specialty in the manufacturing of Tez Agarbatti, Arrow Incense Stick, Incense Stick, Legend Incense Stick, Tez incense Agarbatti Classic, incense Agarbatti sticks, Gurukripa Flora Agarbatti, Agarbatti Incense Sticks, Bal Krishna Agarbatti, Agarbatti Incense Stick, Bhakti Vandan Agarbatti, Mix Series of Agarbatti etc. At present, we are well known as one of the overriding Incense Stick Manufacture Ratlam and suppliers based in India. Our Agarbatti are Known for their pleasant fragrance, non toxicity nature, less smoke release and for many other unique features, the range of our fragrant incense Agarbatti stick are broadly used in house, holy place, aromatherapy centers and in many other places for mask smell and create a peaceful environment.